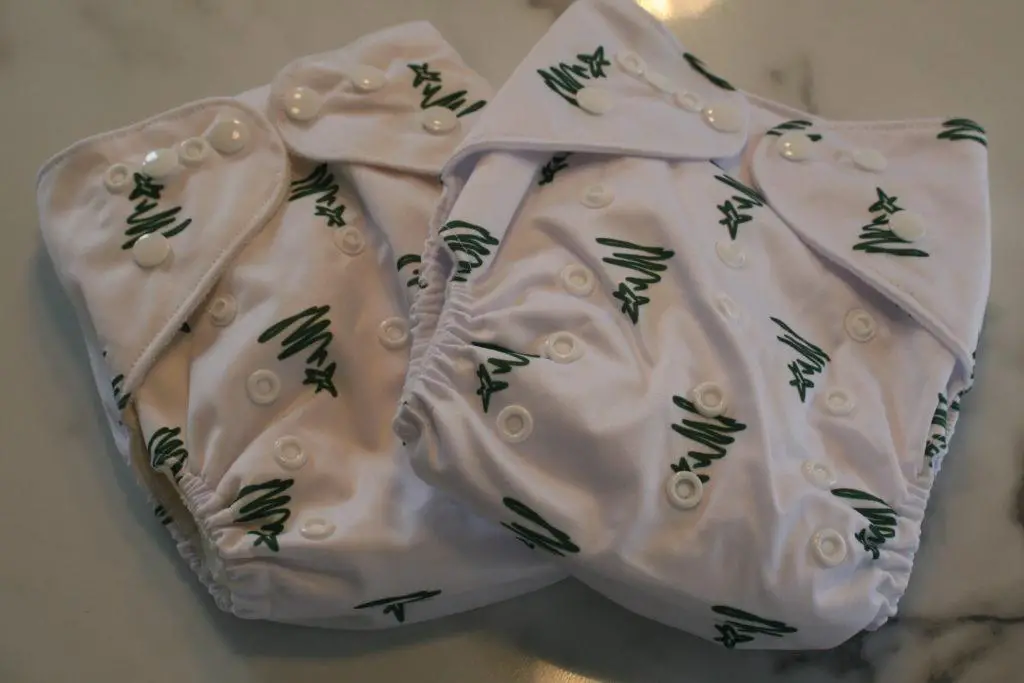 Reusable Cloth Nappies! They can be a bit of a niche market! I feel like for a new mum it can be a totally daunting time to learn a new way to best manage learning and using reusable nappies.
So I wanted to create an absolute treasure trove of information so you can learn everything you need to know about the world of reusable nappies!
Some of the links within this post may be affiliate links so I make a small commission at no cost to you! Happy Shopping!
What are Reusable Cloth Nappies? There is a million ways to answer this question! But the low down is reusable nappies are a fabric alternative to disposable nappies! Below is an infographic to give you a brief overview of just what they are all about.
How Much Money Do They Save? The average kid will use 7000 nappies in their lifetime. This is from new born to potty trained… The average mum using modern cloth nappies full time will need 18-25 nappies for a year, so you won't be washing all the time!
A singular disposable nappy costs an average of 0.70 cents. Not much eh? Now lets times that by 7000… 0.70 x 7000= 4900.
$4900! There is a lot of things you can do with that sort of money…
Modern reusable cloth nappies cost more per nappy. Your looking more at $10-15 per nappy.
So at glance your looking at $250 for a setup cost! If you were to look at it like you need a new set of reusables per year your set up cost goes down as they don't use as many as they get older!
At a guestimate you might be looking at $500 max for your entire nappy journey. Big difference!
How To Use Them? I think the most daunting thing to me, when I started reading about reusable nappies was how the heck do I actually use them!?
You do them up the exact same way you would put a disposable nappy on your baby!
It is actually far simpler than you might think, a lot of the nappies come with care instructions on the tag that can be located in the liner stuffing section.
The basic idea of a reusable nappy is that you use it the same as disposable nappy. When soiled you knock any solids into the toilet and then you can place into a soaking pail or a dry pail with a lid.
Your cleaning schedule can be dependent on what works best for you!
Generally, you can wash your nappies every two days or every day whatever works as a part of your routine!
Whatever you do make it manageable, making it a part of a already set part of your routine will make it easier to get done on the days you have to!
Washing Essentials: The essential things I have for my cloth nappy journey!
Nappy Soaking Bucket/Pail – $18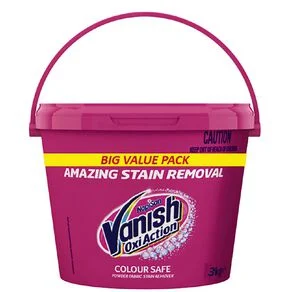 Powder for Soaking Nappies – $20
Sensitive laundry liquid – $25
Reusable nappy use is about getting in a routine of washing and in return for the setup cost and extra washing you save money! It is important to consider if you are willing to do the washing to make it worth your money!
In the end if you are working from home or staying home in those early days, you will be able to find a time in your routine that is optimal for you to wash and get your nappies hung and ready to go again! Make sure you set it as a smart habit! But if your not ready to start straight away that's ok to!
How Many Do I Need? Reusable cloth nappies work best when washed on a rotation! Again you can customize your routine for what is going to work best for you and your baby!
Full time use of cloth nappies can need anywhere from 18-25 nappies, it totally depends on how often you want to be washing.
Part time use means you will be looking at 10-15 nappies to rotate. If you want to wash less you will need more nappies and if you get into a routine where you wash more you will be fine with not as many!
The modern reusable nappies I love are the most basic one size fits all pocket nappies. They have the removeable liners and a sewn together shell and pocket to put liners in.
I also like the ones with the snaps over the velcro ones! These are my initial thoughts and I look forward to updating you on how I find them and my pros and cons further into my nappy journey next year!
I am looking forward to letting you know whether I prefer a suede cloth or bamboo as the internal lining. (Separate to the nappy liner)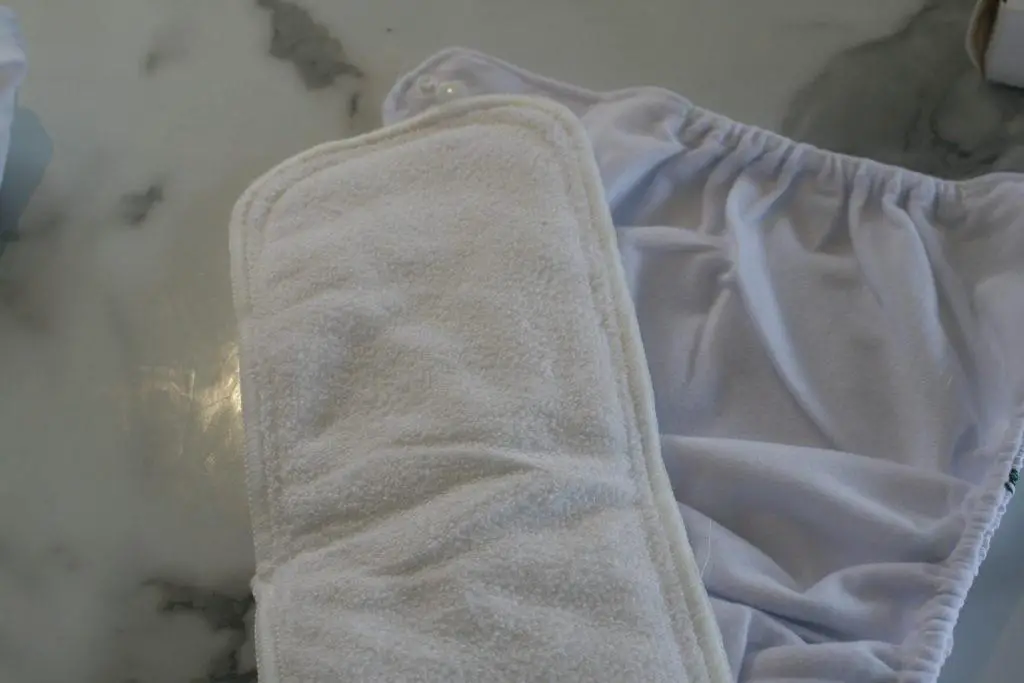 Nappy Liners: Nappy liners are super useful they are a thing bamboo layer you can use to put into the nappy to make dealing with solids far easier! The 'nappy liner' can also be talking about the absorbent part that gets stuffed within the center of pocket nappies. These are also called inserts or boosters!
Nappy liners are cheap to purchase and created to be biodegradable and come in large packs so you don't need to purchase a whole lot.
Cleaning the nappies: Everyone has their own cleaning schedule and it is important you do your research to figure out what is going to be best for you and your baby!
As soon as you remove the nappy putting them into a soaking bucket or a dry bucket to soak later is an option.
You can either put them into a wet bag then into a soaking bucket or straight into a soaking bucket, then when you have it scheduled you can do your load of washing and it is as easy as that!
Or you can have a dry bucket and place them into there dry. When your ready to wash you can soak them for an hour or so before or the night before or some washing machines have a soaking option! Then put them through the wash and done!
You can use something like vanish or a soaking powder when you soak them, then it is best to use a gentle detergent when they go into the washing machine! Then dry and pop liners back into the nappies!
Prints: Can we just appreciate how super cute the prints are too! At least if you have to clean them all the time they are pretty!! I have so many to add to my collection because of the quality.. and the prints!
My cloth nappy plan: My plan isn't totally clear yet but I am definitely using cloth nappies full time with my daughter. My plan at the current stage is that I am going to heal from my to-be planned c-section first before I start.
That way I can manage the washing by myself! I am planning on starting at about a month old! That way we can get into a routine as soon as possible! I can't wait to share with you once I have some more hands on knowledge to share!
The reusable cloth nappies on my wish list; I currently have 5 cloth nappy sets on my wish list! I am super keen to try these brands and to add the prints to our collection! You have to admit the prints are fun for us!
To conclude! Modern Reusable Cloth Nappies is a whole void of information!
Information Library:
My three favorite nappy blogs/resource centers:
https://baby.lovetoknow.com/baby-care/how-many-diapers-does-baby-use-year#:~:text=If%20you%20take%20all%20this,before%20they%20are%20potty%20trained.
https://www.nappyneedz.co.nz/many-cloth-nappies-need/
https://realnappies.co.nz/blogs/news/save-money-buy-cloth#:~:text=Cost%20of%20Disposables&text=The%20average%20disposable%20nappy%20costs,it's%20%240.70%20per%20disposable%20nappy.
https://www.nappyheaven.co.nz/types-of-cloth-nappies
That is all for today! Let me know if you've considered using cloth nappies or why you use disposables! I'd love to hear from you!
Related Posts:
39 Weeks pregnant what is it like?
Christmas on a budget for mums…