Welcome to Christmas gift ideas on a budget NZ! Christmas… the word strikes fear into the hearts of busy people who have enough going on without Christmas adding to it…
But we are here to save you, with the ever-increasing cost of living and every other complication life has to offer… we are here to save your bacon. Or your mind?
So let's get into 25 Christmas gift ideas on a budget in NZ that you need to know.
What To Buy For Christmas On A Tight Budget
Christmas gifts on a budget NZ doesn't have to be a stressful thing, we are here to make it super easy for you to buy gifts and feel on top this Christmas.
There are some great options when it comes to awesome ways you can manage Christmas to make it work for you not against you when things are tight.
Get Clear On What You Can Spend
I know, I know. EVERYONE says to plan. I am so serious when I say though, if you can plan and have an extremely clear picture in your head about what you want to achieve. Then you will be unstoppable at Christmas time.
By knowing exactly what you can spend on everyone without going hungry. Hey, it can happen! You get rid of the money stress and you may even enjoy the challenge of hunting for $20 gifts!
Less Is More
One thing my dad told me a lot as a kid was "Less Is More" Of course he was talking about how much I talk and my tendency to overshare, but it applies here too.
Sometimes a meaningful gift that you hand-made or spent $10 on but knew exactly what they wanted. Can mean so much more than $50 worth of crap!
By choosing a gift you know they will love or by making the effort to simply think of someone you have a fantastic and truly special gift.
$20 Gift Ideas
$20 Gift ideas are life savers, right? But what you need to do seriously is plan ahead. Write down what the person likes…
Aunty Susan loves nail polish, ok I can afford nail polish remover, cotton pads, 3x nail polishes, and a cute little container to put it all into…
Okay, Grandma Sally loves to paint… I can get her this lovely art pencil case, these 2 tubs of unique paint, and a canvas!
Pick stores where you know things are well-priced for their quality. Plan the category you shopping for, then find a few of those things that add up to $20.
You will be surprised at just what you can get for $20.
What Is Minimalist Christmas Gift Giving
"Minimalism"
"Deliberate lack of decoration or adornment in style or design."
Choosing to be minimalist does not affect quality or enjoyment… sometimes it even enhances whatever you choose to get.
Depending on the person, sometimes a few smaller, less expensive gifts will be most effective. Or sometimes one more expensive gift will be more effective.
Planning means if you know someone is a minimalist person or doesn't like lots of bits and bobs, you can find one great really useful gift for them.
Other Posts You May Like:
Cheap Gifts NZ
Finding cheap gifts in NZ can be easy… when you know where to look!
Figuring out what to buy for Christmas on a tight budget doesn't have to be stressful and tiring.
The very simple reality is gifts are best given when needed! So if you know someone who needs some new socks… a few pairs of socks are going to be better than a $100 random gift they won't use then give them to the op shop anyway.
As we have talked about planning is the key, ask someone what they want! If they want a new notebook, a new notebook it is.
Christmas Gifts NZ
Christmas gift shopping in NZ doesn't have to be hard, we have the warehouse New Zealand's equivalent of Target!
Sometimes gifting for kids can be as simple as a $15 or $20 gift voucher to a place like the Warehouse!
Watch them try to get as many lollies and bits and bobs for that price, it is great fun for them and great fun to watch.
Want, Need, Wear, Read
Another great option, maybe for your kids or the people closest to you is want, need, wear, read!
Pick something they have been talking about that is fun! Maybe a new iPad case, or colouring book, or that cool toy they saw!
Pick something they need, new socks? New undies? A new school bag.
A new outfit for them to wear will always go down well!
Plus something they can read. A wise man once told me and I will never forget it.
"Knowledge is the only thing they can't take away from you."
How To Buy Gifts For Christmas On A Budget
So let's talk about some great budget Christmas gifting ideas!
Christmas Gift Idea #1
A gift for everyone…
Okay so don't laugh… but socks! Seriously I go through socks like no tomorrow. 
So new socks are always a win! Pick some funky or some practical socks and they won't break the budget…
Christmas Gift Idea On A Budget In NZ #2
The best gift idea for your mum…
Mums have generally super busy lives! So a gift for Mum that she is going to love is an experience where she gets time for herself.
The best option for this can be 110% a gift voucher/card. Getting her a voucher to get her hair or nails done or a gift card she can go and spend specifically on herself with mean the world.
Christmas Gift Idea #3
A gift for anyone…
Stuck on what to buy for the person who has everything? Yet again, you need to pick a gift card for your favourite hobby or pastime.
Gift cards mean people can choose exactly what they like, plus have the experience of shopping! Some people like it and some people don't.
Christmas Gift Idea #4
Another great gift, that ALMOST everyone likes. Food… your standard box of chocolates rarely disappoints. 
Finding out the person to whom you are gifting your favourite snacks, you could even create a bundle. Head to the supermarket, grab their five favourite snacks and buy a cute basket and you have a great gift for under $20.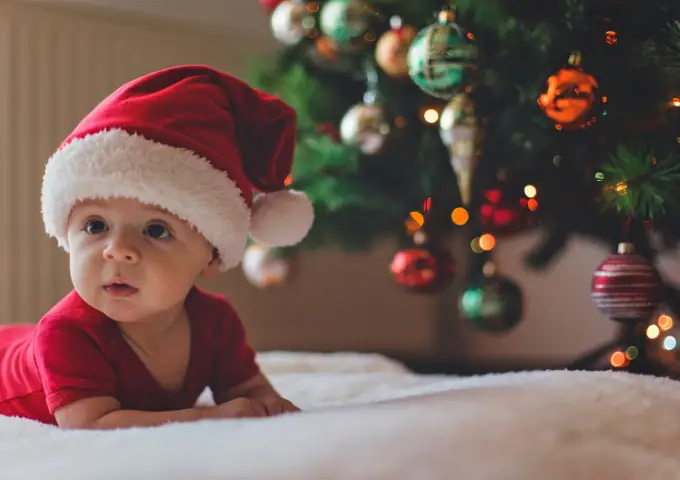 Christmas Gift Idea #5 
A coupon book… extremely low cost, even if you aren't a crafty person this is a great, fun-to-make, and meaningful gift.
You can come up with all sorts of great coupon book ideas to suit anyone!
Free Hug Coupon 
Do The Dishes Free Coupon
Go For A Drive Coupon
Watch A Movie Together Coupon
Coupon books are a great idea for kids to do for friends and family, and hand gifts always mean a lot! 
Christmas Gift Idea On A Budget In NZ #6
Gift ideas for the women in your life…
Women are busy and all different, a great option is to ask the women in your life what they want. 
The next best idea is a little collection of her favourite things. It can be as simple as a cute crate with some of the below in it;
Vouchers for her favourite place to buy from
Favourite chocolate
Her favourite drink
Maybe a face mask or shower gel
Anything you know she's been wanting
New phone case
You will always win with her favourite things if you don't know what they are slip it into conversation.
Christmas Gift Idea #7
Gift ideas for your kids!
This is where the want, need, wear, and read can come in great for your kids! Essentially you're getting them something fun, something useful, as well as something to better them.
Get your kiddos something they want, something they need, something they can wear, and something they can read!
Christmas Gift Idea #8
Quality time, honestly sometimes the most meaningful gift you can give is your time. Quality time is such a great gift to give anyone.
This could involve a voucher to go out for dinner or to go to a movie. Or you can just fill up your car and go for a drive and find a pretty spot to go for a walk.
Or buy a picnic lunch and have a picnic with your family or favourite person… sometimes something so simple can be so much more meaningful.
Christmas Gift Idea #9
With today's world being pretty darn expensive, doing a grocery shop or a treat shop for someone could be a great Christmas gift.
Sometimes there just isn't wiggle space in the budget so a gift basket of some crackers, cheese, maybe a few chocolate bars and some lollies, can be a great gift!
Kind of like fruit baskets but treat baskets! Is that a thing?
Such a great gift and you might even save them a bit of money through the Christmas period!
Christmas Gift Idea On A Budget In NZ #10
Go thrift shopping… there can be some amazing thrift stores around that have brand-new clothes for a fraction of the price!
There is no shame in getting gifts that are preloved especially if they are clothes that are going to be worn heaps or have a tough life!
If it is useful and it is bought with good intentions then it doesn't matter how much it costs!
Christmas Gift Ideas On A Budget NZ That Have Saved Your Bacon!
So that is 10 essential Christmas gift ideas on a budget in NZ that you have to know! These gifts are great for getting your mum, dad, dog, and family.
From quality time to treat baskets, there is something in here that can apply to anyone but also help you to have a financially healthy and less stressful Christmas.
So get planning because if you have a plan you can achieve anything!