36 Weeks Pregnant… What is it really like?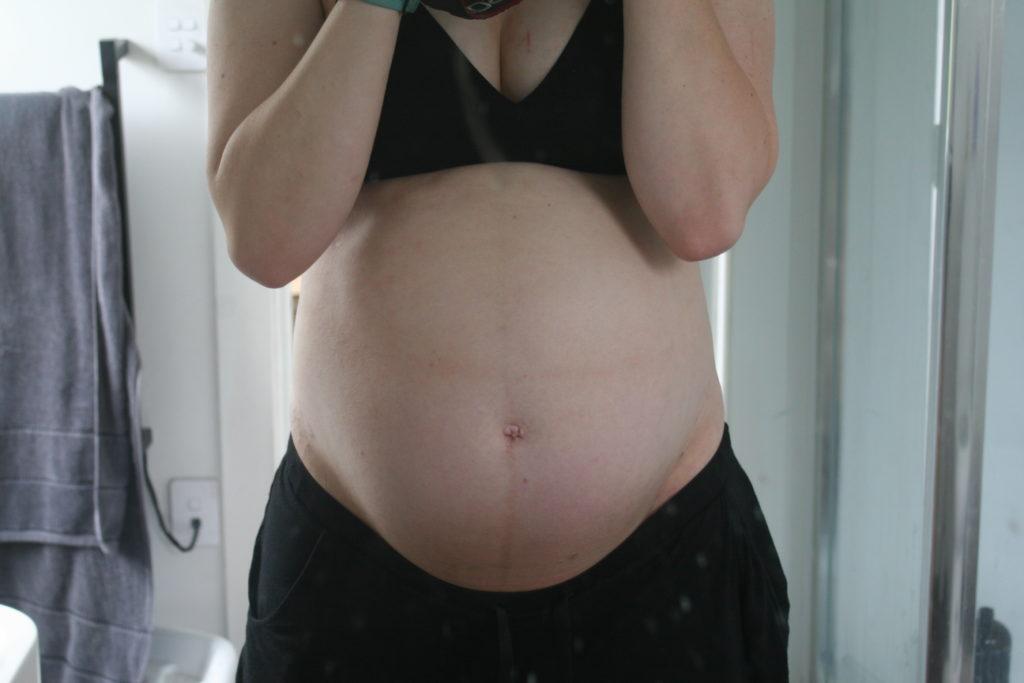 Hey guys welcome to the weekly series I will be completing for the rest of my pregnancy. (5 weeks to go!)
If you want to know the totally raw truth on how I feel, what symptoms are round, how big baby is and what prep for birth that has been done that week then you are in the right place!
Pregnancy is a journey and I am super keen to have a record of the last 6 weeks (if she stays in that long).
My hospital bag is well and truly ready now for when bubs decides its time to come. Having a list made it so much easier when I was packing!
35 weeks pregnant… some days it feels like yesterday that I saw that 'shadow' appear on that test.
People always told me that the start of pregnancy goes fast and the end goes reallly slow…
My baby shower was wonderful, like far better than I could have ever imagined.
Everyone really enjoyed it and I ended up getting a photo with everybody and it was wonderful, I would actually love to get those photos printed into a big frame!
It was fantastic and we played some great games and everyone got on so well… was a dream come true.
Baby is so loved already so we are waiting patiently for that now.
36 Weeks Pregnant Bumpdate:
36 Week Bump Picture: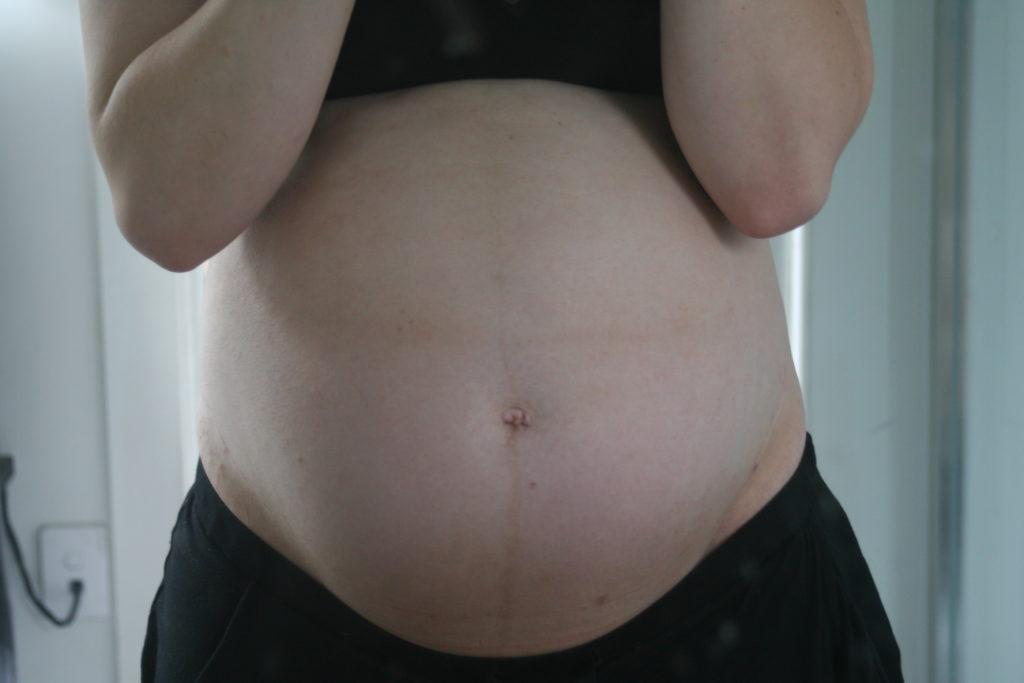 The bump this week feels even bigger! I guess it is…
To be honest I actually think she has shifted and I am looking slightly smaller than last week. That is totally normal though…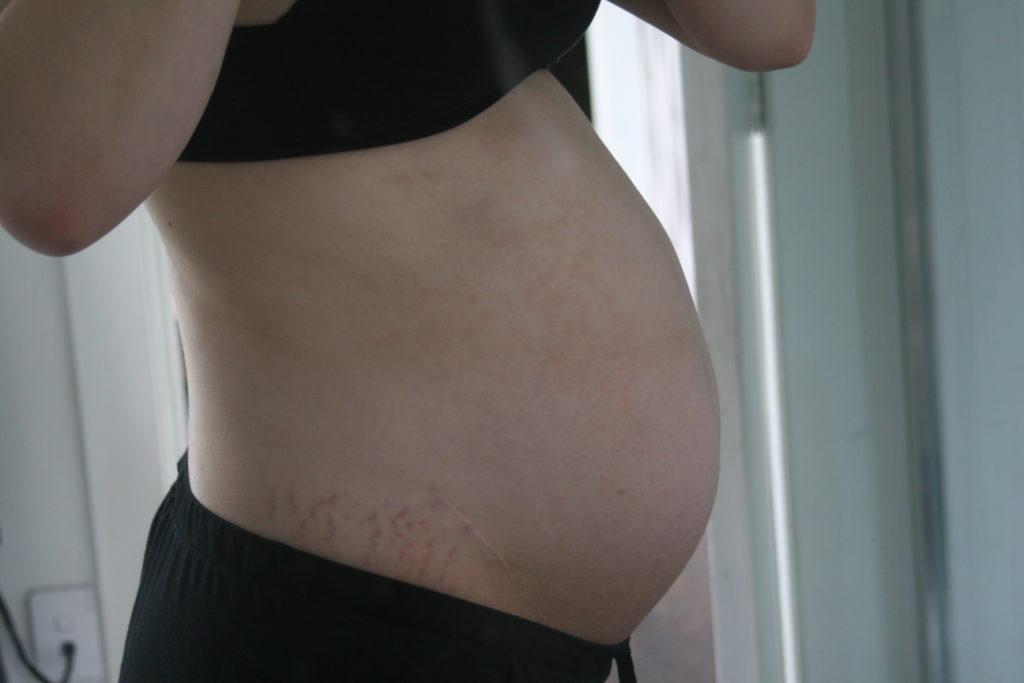 36 Weeks Pregnant – Symptoms:
Thankfully the cramps have eased off this week, the leg cramps were killing me last week.
I still have stretchmarks only on my left hip. They are darkening everyday again a good sign she is growing, still only on one side.
This week her movements are still dam sore, when she is active holy moly. Sometimes the only way to manage it is to hold a hand against her.
She is head down now… so definitely getting ready for her entrance into the world.
Braxton hicks are getting sort of crazy. Definitely noticing them quite often and they are keeping me up at night.
Movement at night is definitely still keeping me awake! Worst sleep of my entire life last night honestly. The genuine discomfort overall sucks.
Nausea is not to bad this week… on and off, as good as to be expected.
Hot flushes are back, they also suck lol. I have to pop a drink bottle on my head quite often to just cool myself down.
Ankle and leg swelling not to bad, but uncomfy when it is around.
Super fussy on food and hungry all the time…
Oh and probably last but not least I STILL have to pee ALL. THE. TIME. Ain't no advice for this one!
Sleeping is tricky some nights to but I am in love with my body pillow to help make sleeping easier! She really is rough now but taking the weight of being completely on my belly definitely helps.
I have been having the worst sleep but snuggling the body pillow is making it easier.
Being able to lie almost on my tummy stops me rolling on to my back and supports and hip and back pain I am having.
I have a more detailed post on the body pillow so check it out if your struggling with back and hip pain!
36 Weeks Pregnant – Baby's Size
This week (going off my glow nurture app) baby is growing quickly!
The app recons I have about 28 days of pregnancy to go… where has that time gone…
Baby is 48.6cm long! That is longer than last week… and don't I know it.
She is weighing at around 2.9 kg or 6 pound 3oz!
Apparently she is currently the size of a… Romaine Lettuce?
I have never heard of one of those either but here's a supposed photo…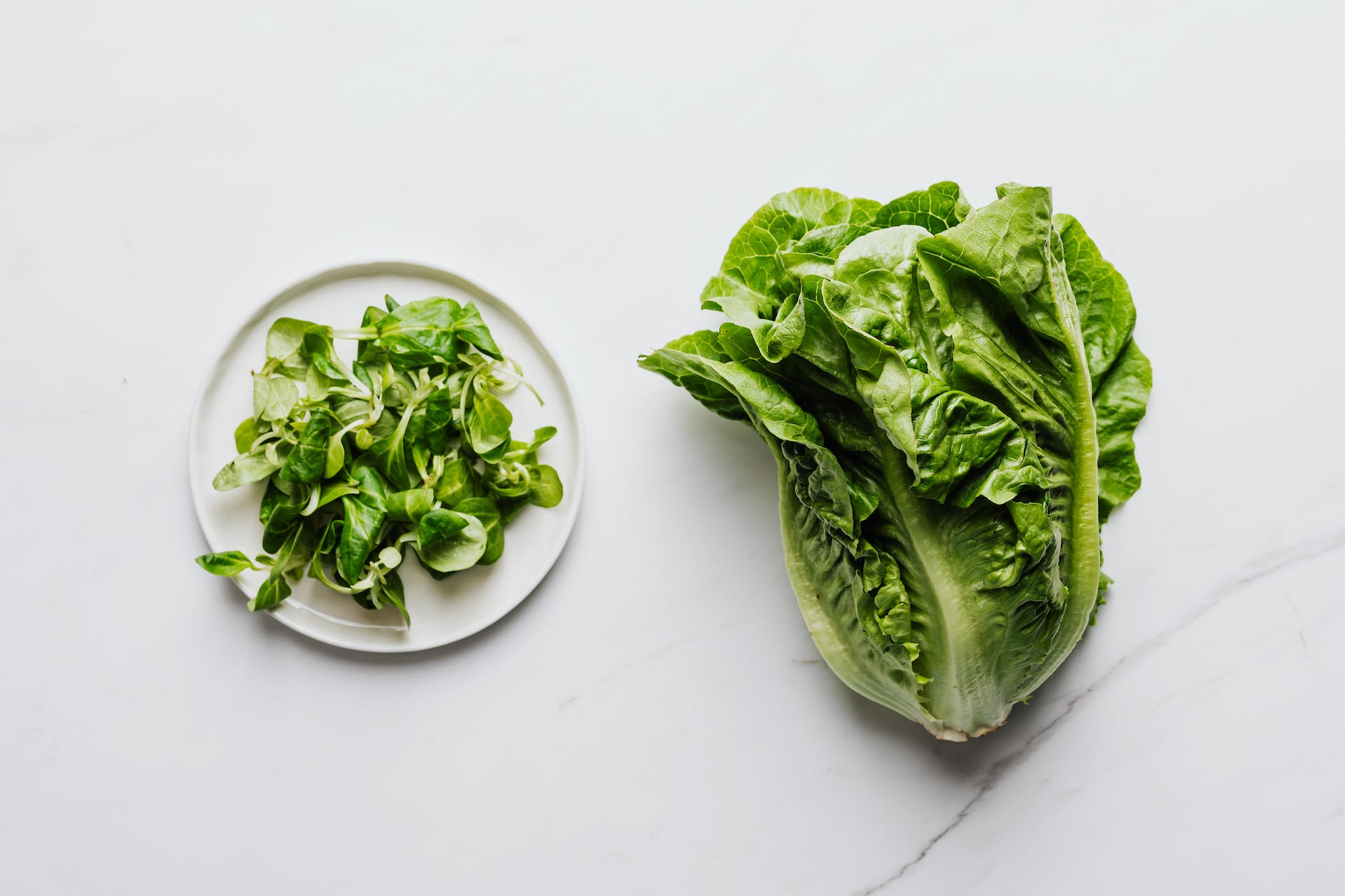 This weeks prep:
I have started a new routine! I am aiming to do yoga 4x weekly from now on to help when it comes time for her arrival. UPDATE: So far I have been useless at this… but I am going to do some work on habits cause it will be really beneficial. Update 2: Still been useless…
We are actually taking the Hatched antenatal classes which is an online class that allows you to move at your own pace!
The cat has figured out that the bassinet is a no go so that is fantastic. Our nursery is almost complete we just have to get a nice chair for it now.
We even have a change table! It looks great all stocked up. We actually painted it white ourselves with chalk paint it looks fab.
35 Weeks Pregnant Emotions:
Emotions wise I am definitely noticing I am more teary than usual still. It is just when I am overwhelmed I am quicker to revert to tears and find it hard to vocalise how I am feeling.
Definitely still feeling easily overwhelmed but feeling a bit better than last week!
My biggest issue now is feeling super grumpy from a lack of sleep!
I am looking forward to not having to share my body anymore!
See you next week…

Baby Shower Photo:
My baby shower was fabulous!!
Here's a photo below of me with my little sisters who are more than excited for our babies appearance…
Other posts you might like: