The best pregnancy books…
Pregnancy, whether it is your first time pregnant or your fourth. Has an endless array of things to know whilst you go through your own journey!
I swear as pregnant right now that every where ever I turn there is more advice and more things I need to know AND more conflicting opinions!
It can be hard to pull out the stuff you need to know… but sitting down with a good book that's been through a publishers is a great opportunity to grab what information you need out of it and leave what you don't! So without more rambling, the top 3 pregnancy books I have really gained something from!
DISCLAIMER: Some of the links provided may be affiliate links, this means when you purchase I may make a commission at no cost to you! Any products I recommend I have tried, and love!
Pregnancy book: Hey Mama…
The first book I have loved is a New Zealand book! It is actually given out through the NZ midwives! I received my first copy from the doctor and the second publication from my midwife!
Hey Mama has been well loved which you can see in my photograph… It is the book me and my partner have read together each night! This book has everything and more you could need in a guide to pregnancy, from checklists, to real photos, to stories and wish lists.
Hey Mama is created by a group of wonderful women whose goal was to have 'an informative thoughtful guide to help navigate pregnancies and early years of raising children."
They well and truly surpassed this goal at Hey Mama is a piece of gold! From the start the book is totally aesthetically pleasing, which makes loving a book, wanting to know it well and wanting to take care of it for years to come a priority.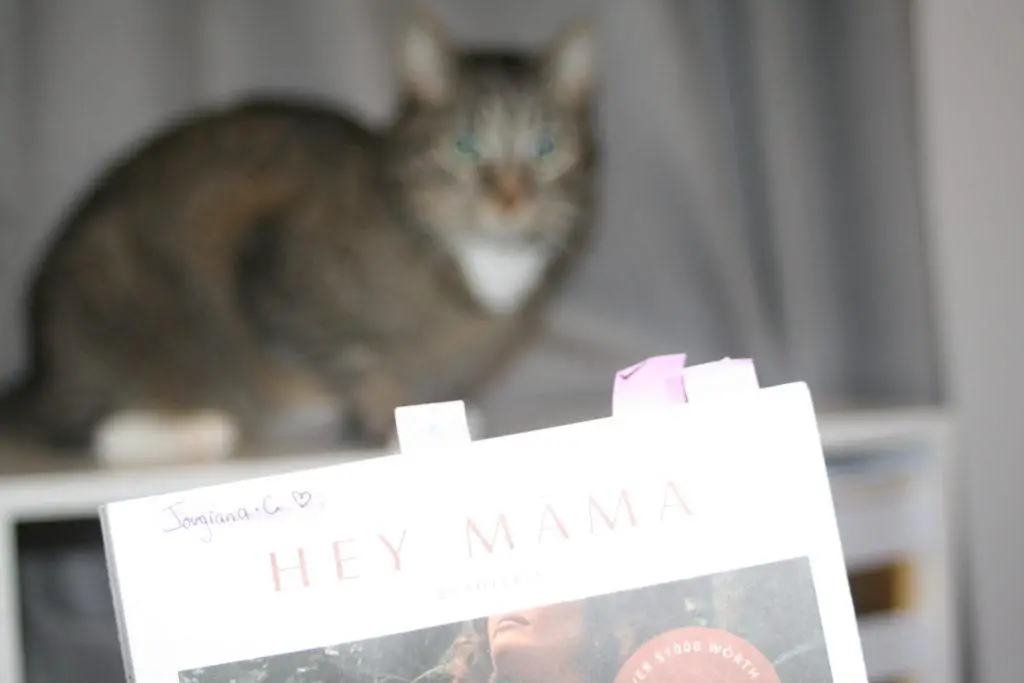 Starting Hey Mama there is a fantastic page of contents that very directly and easily shows any page you might possibly need to skip to.
When you think about the worth of a guide in that sense, being able to easily skip to any page is so important especially if you need to know something fast. The book also has the very popular feature of going through what is happening inside you week by week!
This is something most expectant mothers love, knowing what size their growing baby is by week and what new feelings or new movements/growth their baby might be undertaking!
It is pretty cool to know that at 26 weeks my daughter is measuring around 35cm and she is almost 1kg! Man, she is growing fast…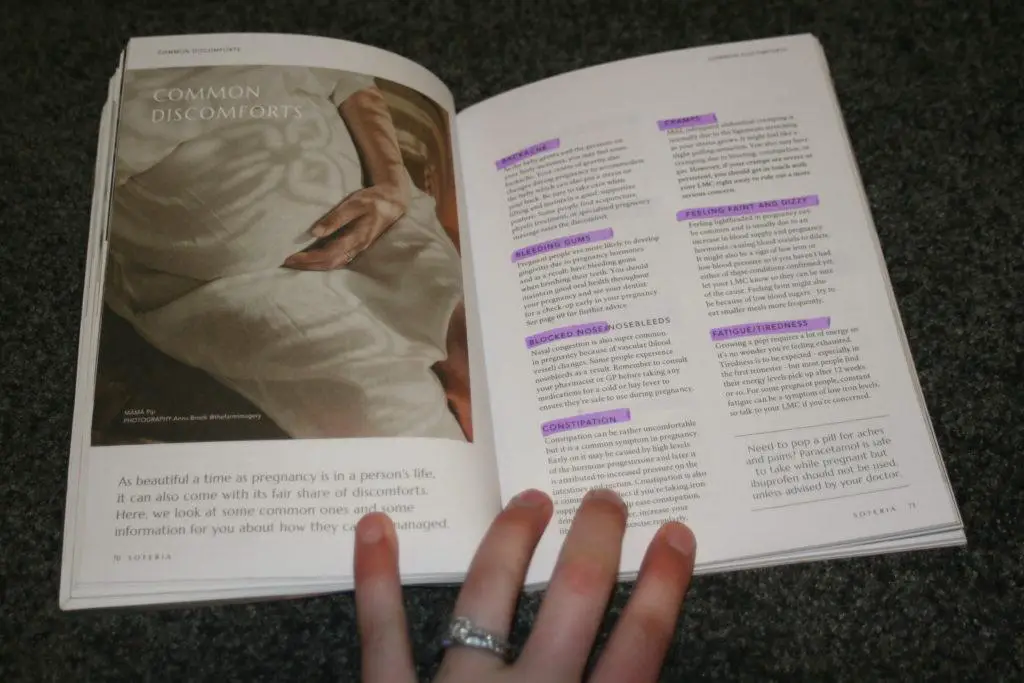 Then from the starting pages of week-by-week growth, you will delve into a world of the best possible pregnancy advice!
Hey Mama cont.
This book goes through everything you might possibly need to know! Things you may need, what you can expect within the different trimesters, and how to tell your boss you are pregnant as well as your rights surrounding maternity leave!
These are all things I think especially first-time mothers don't even realize you have to consider. Pregnancy is a deep and wide topic with so many different needs for so many different people and this book covers them all. My favorite part of this book to help settle my nerves has been about the actual birthing time.
The hospital bag checklist is a firm favorite, I have been working through this over the last few weeks just starting to get ready!
Hey Mama is also great as it has a strong number of pages that focus on mental health during and after your pregnancy which is a really important feature as PND and baby blues can be tough things for any mother to go through and normalizing it is the first step in ensuring it can't take our mother's strength away.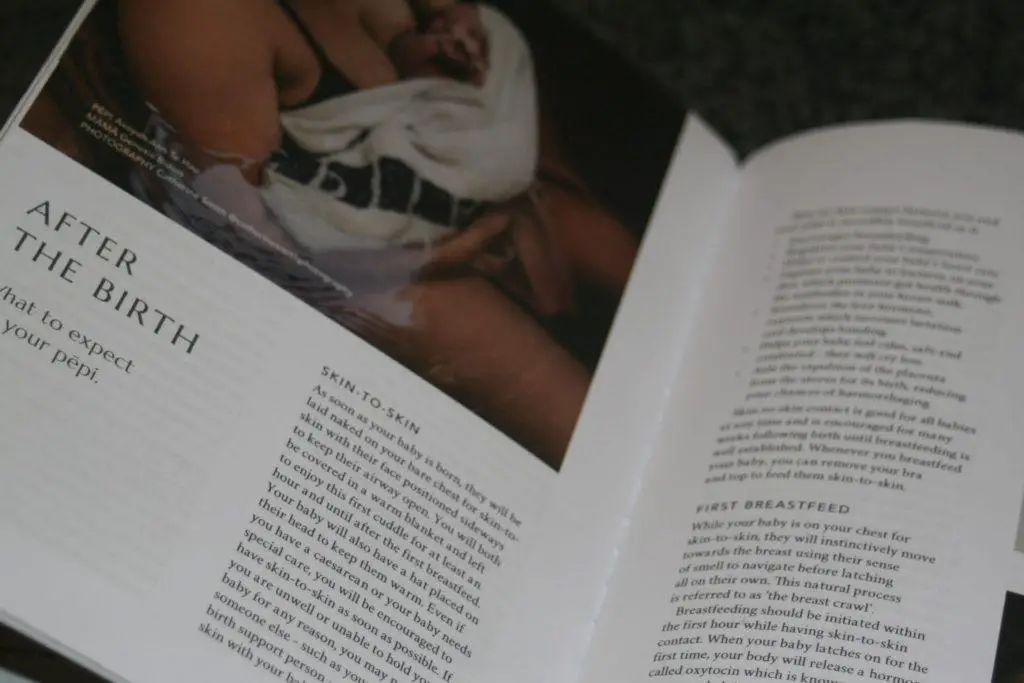 Hey Mama is overall a fantastic book filled with absolutely everything you need to know about pregnancy and birth leading up to the arrival of your precious baby. It is a book I'd totally recommend to anyone who's pregnant and has been a great book for both me and my partner! You can purchase it here or find out more…
Best pregnancy books: Up The Duff…
The second book that has been amazing that I rave about everywhere was one my mum bought for me! Up The Duff by Kaz Cooke!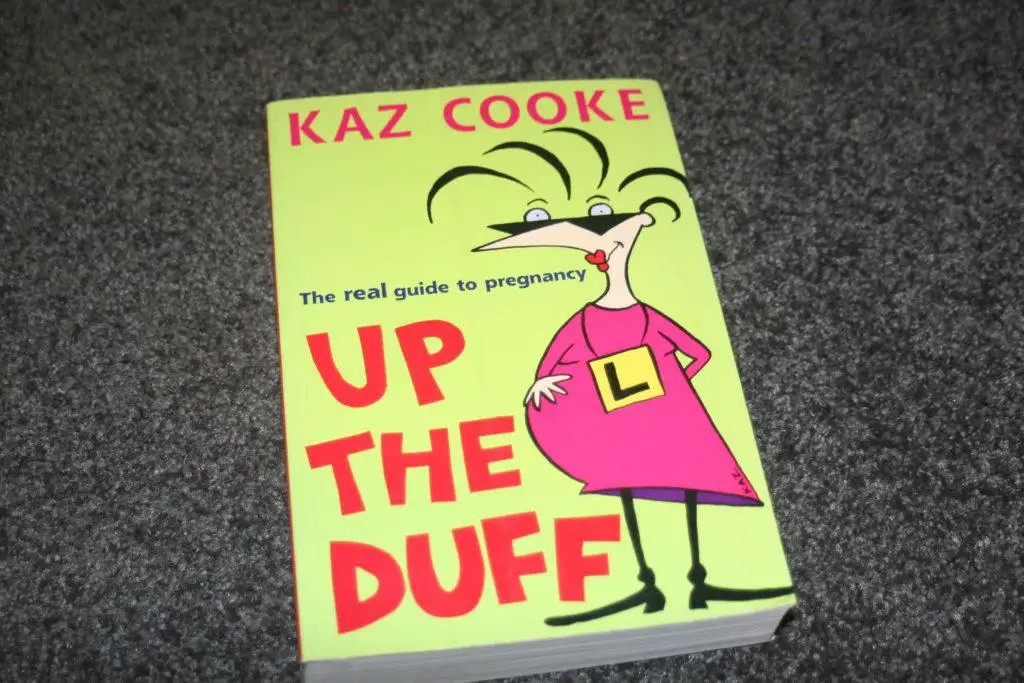 This book is totally the very real guide to pregnancy and is set out in a way that if gory details aren't your thing this book will be perfect for you!
It is light-hearted and totally easy to read, you could read it all in one go or split it into chunks and go week by week! This book is divided up week by week which is actually a great way to set out a pregnancy book I guess!
Inside each week is a 'diary' from a very real pregnant lady which is nothing short of amusing! The pregnancy diary entails the realities of being pregnant… like everyone's dam opinions and how they love to tell you horror stories instead of good stories!
It details the realities of giving up alcohol and smoking when maybe you were a party animal before! As well as talking about all the normal feelings towards your man changing on a daily or maybe hourly basis.
The biggest thing this book succeeds in doing is making you smile and making you feel NORMAL! No matter where you are at or what you are at experiencing within your pregnancy journey! It also refers to the funny way everyone loves to explain baby week by week as fruit and how really confusing that can be!
On each page there are life-sized measurements for you to look at and explanations that are actually wonderfully easy to understand… what more could you ask for?
At the start of my pregnancy, I was rather daunted by the idea of pregnancy… that is why my mum chose this book. Still, now I like to know what I absolutely have to know and no more!
The best pregnancy books should make you feel normal!
Up The Duff cont.
This is because I know how anxious I can be and the more I know the more I have to worry about, so knowing the bare necessities works perfectly for me to allow me to feel more relaxed about my upcoming due date.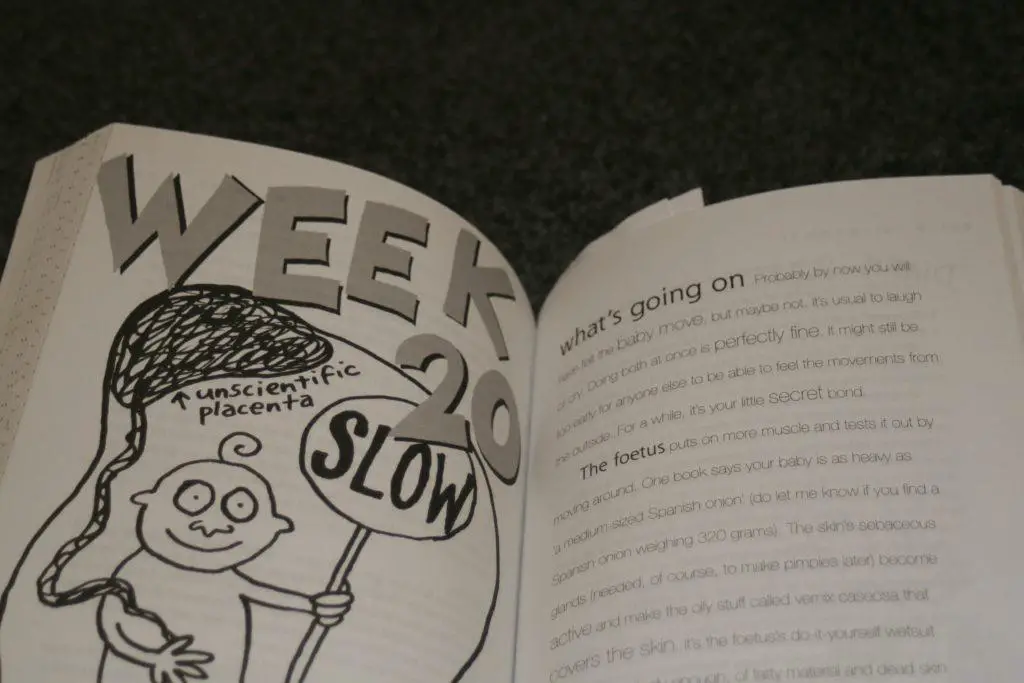 Up The Duff is one I would really recommend to anyone as it is so lighthearted and so easy to read.
I feel like pregnancy, at the start can be a whole lot of hard work especially if you are unwell or super tired!
Trying to pretend you aren't pregnant (got to get to the safe zone) and that your well is just one hurdle after another hurdle but it's sort of like running through the hurdles and falling on your face. So for someone to talk about the realities of this 'hurdle' race is a wonderful thing.
Remember the best pregnancy books should help you not scare you!
At the start of my pregnancy, all I wanted was to feel normal and I totally didn't no matter what I read or who I talked to but in the half an hour I read that book before bed some nights I felt normal!
The other cool thing about this book is it actually has a record-keeping area, so it asks you questions at different checkpoints like when your morning sickness is supposed to kick in, is there anything that makes you say yuck?
It is really cool to look back on these and there is even an area for your partner to fill out what he might be feeling! It is a totally fantastic way to get you out of your own head and super fun to look back on! You can purchase Up The Duff off amazon by clicking the link!
Our first trimester checklist will ensure you have the best possible first trimester! It has great, practical advice to help get you through fatigue and morning sickness.
Hey Pepi
My last book that contains so much gold is another one by Soteria! Hey Pepi!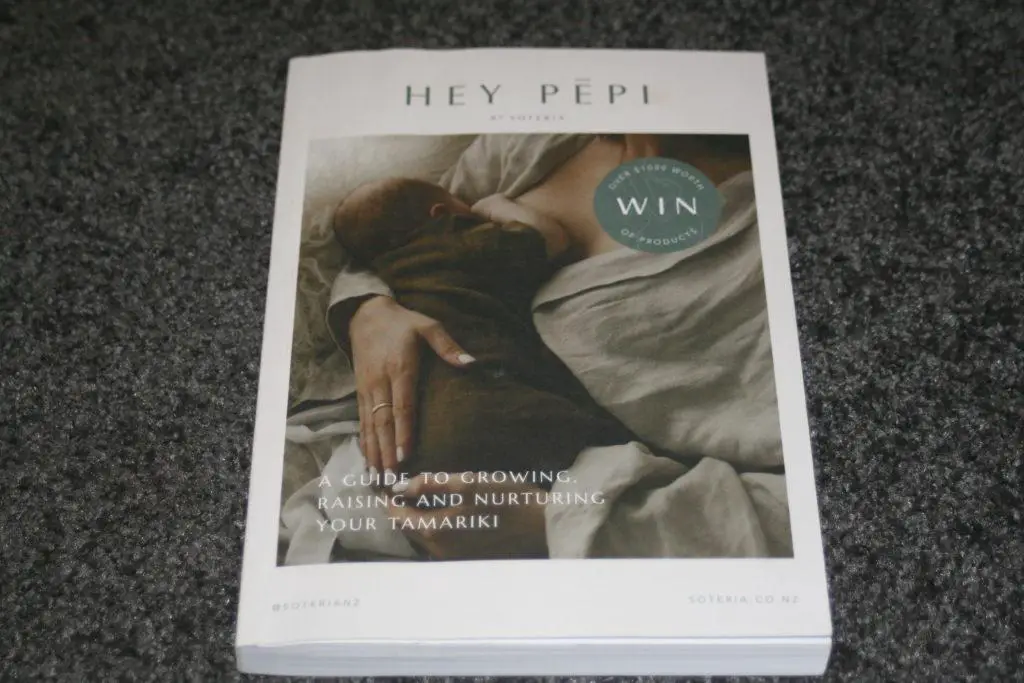 Hey Pepi, is the follow-on from Hey Mama, and it is just as great if not better! It is slightly larger and so satisfying just to see all the great content that is stored inside of it!
Having a baby can be a frightening time for anyone. There are so many important skills to learn to ensure your baby is as happy and healthy as possible.
This book yet again contains them all. Plus in an easy-to-find simple matter to help ease the overwhelm of a new baby!
The best pregnancy books are the ones you enjoy reading and offer value!
I can tell you that when our little girl arrives, it will be my bible of sorts! At about 28 weeks my partner and I are planning to reread this book. It will help to prepare us (as much as we can) for the arrival of our baby!
It has everything in it from post-partum advice to advice on how to change a nappy to what options you have with nappies.
This book truly deserves to be a part of the best pregnancy books. It has super important information in it like when it's time to put bubs to sleep.
hen you need to feed.
How long baby is likely to stay awake before becoming overtired, and an absolute library of breastfeeding help and external resources!
Hey Pepi cont.
Baby advice from other people can often be daunting so to have a book that comes across so gently is really helpful to when you are learning in those initial days.
After birthing your baby the advice and help from everyone can be overwhelming. Having a pocket guide of sorts for you to refer to whilst that overwhelm is going on. Plus when everyone loses interest will help you to feel a little in control of what you're doing!
Having a new baby is already a very intense time. While you are adjusting and finding your routine and confidence, it can be so key to have information so readily available to you.
It really does contain everything, information on bathing, clothing, and what signs of sickness are. It chats about help for mum and dads and talks about introducing siblings!
Having all of that info in one easy-to-read place is a blessing and I love it! You can purchase this book off the same link as Hey Mama!
Best pregnancy books: The Natural Parent…
One last added favorite for you guys! The natural parent is something the midwife put me on to! It is a beautiful mag and something I will be putting into my nursery. It is full of really interesting topics that may just interest you!
Reading this magazine has certainly taught my partner and I some new ideas. Really its been great for our conversations surrounding our baby and what our parenting is going to be like! Plus its beautiful to look at and full of lovely quotes!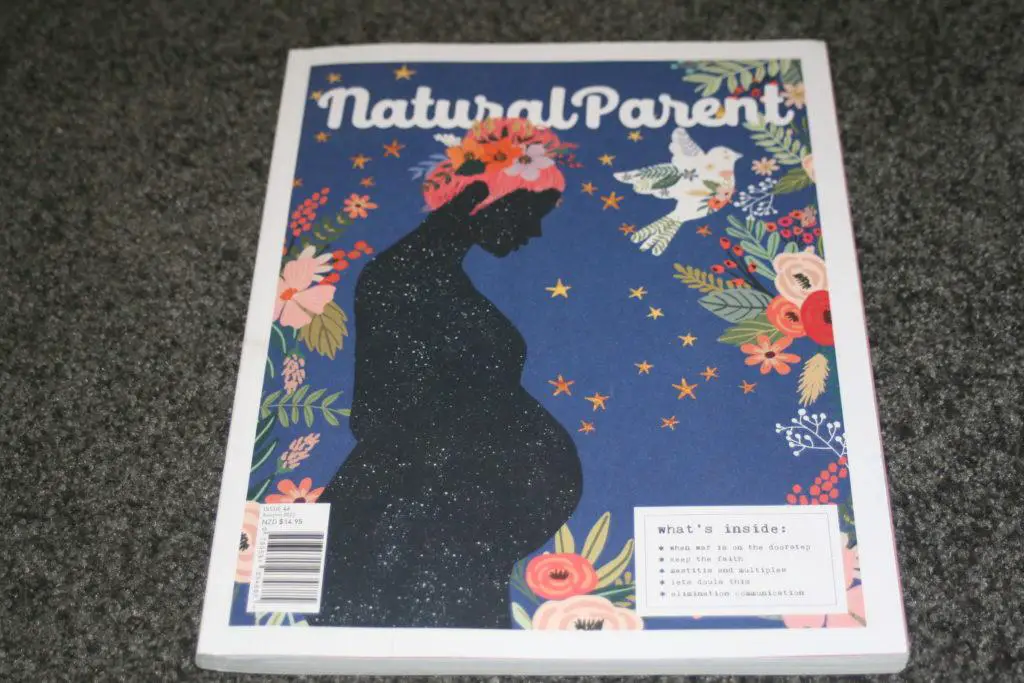 That is all I have for you today I hope you love them as much as I have. Feel free to get in touch with me if you have any favorite's I should know about!!
Don't forget to grab our FREE first trimester checklist to help you with a better first trimester! See you Friday! These are the best pregnancy books for expecting mums!
Related posts:
First Trimester – How to survive it!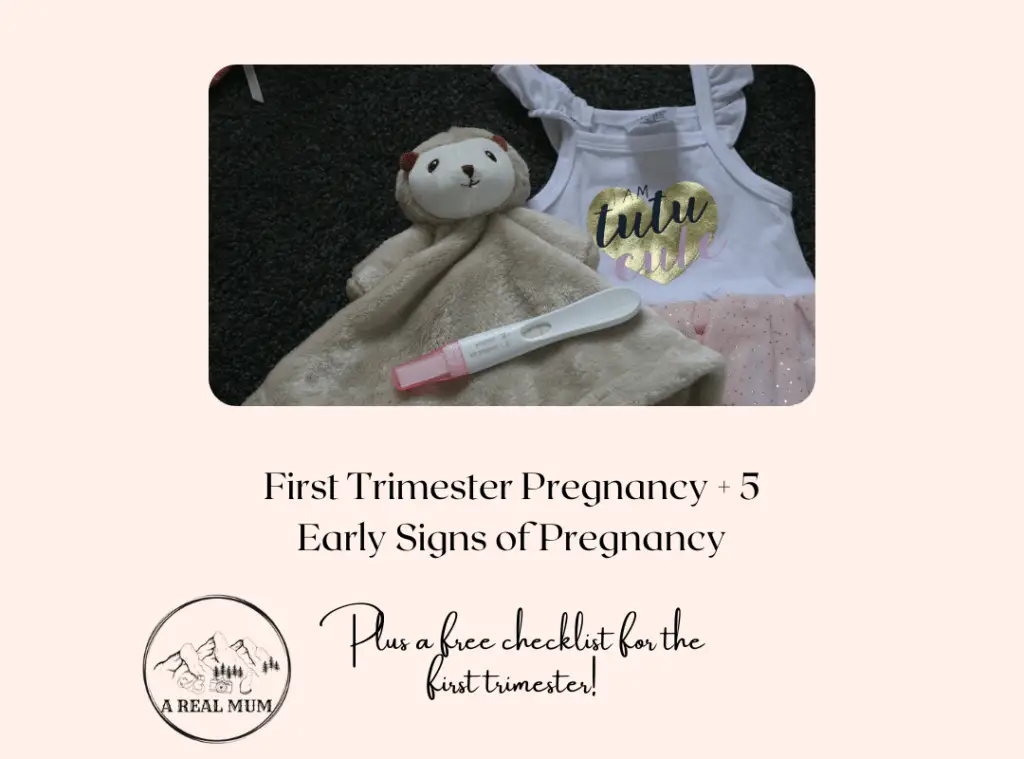 Top tips for dads during pregnancy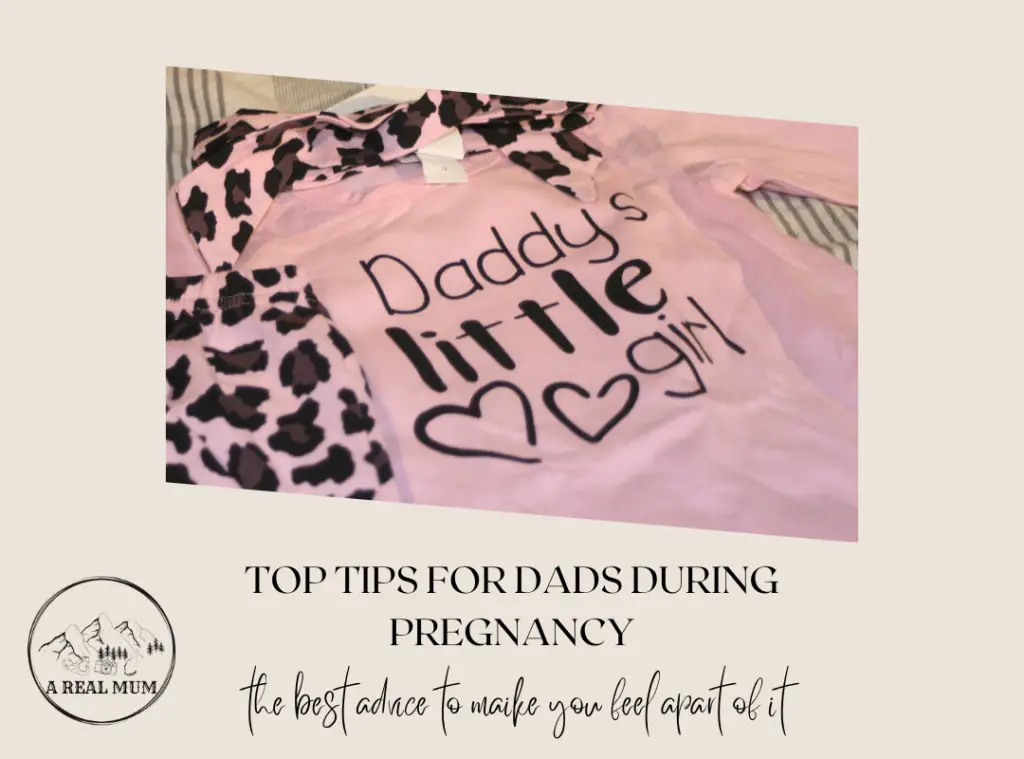 ---
Make sure you grab our nesting list so you don't forget anything before your new little babe comes! Hope you enjoyed the best pregnancy books!